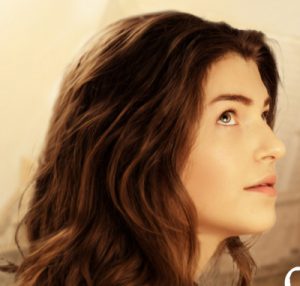 Bobby Halverson studied the note in his hand as he ambled down the hill. Augusta St. Clair.  Now that's a name I never thought I'd hear again.
He put the scrap of paper in his pocket as he walked around the side of the blue house to the garden. Jenny was kneeling down, digging up a bed. She had a basket with some tools and paper bags in it. She reached up and wiped the sweat off her brow with the back of her hand as she dug and then she looked up and saw Bobby standing there. She smiled at him but kept after her digging.
"Morning, Bobby. What brings you down the hill?"
Bobby laughed. "I'm not so old I can't get up and walk a few hundred yards, Jenny."
"Give me a minute while I finish this bed, then we'll go inside and I'll pour you a cup of coffee. Get your motor turned over."
She smiled up at him. He stood watching as she finished working the soil. At forty-five, Jenny Hershberger was still as lovely as when she was a girl back in Apple Creek, Ohio. Time had been kind to her. The untamed red-gold curls peeking out from under her kappe still shone in the sun and except for a few crinkles around the eyes, the perfect face was unlined. The only change that Bobby noticed was that sometimes he saw a deep sadness behind Jenny's violet eyes. But given the events of the last few years and the circumstances surrounding the death of her parents, that was understandable. Finally she turned over the last few clumps of soil. She got up, wiped her hands on her apron and beckoned him to follow her.
"Where are the rest of the Hershbergers today?"
Jenny pointed out at the potato field behind the barn. Way out on the back of the property he could see Jonathan at work with a team of horses and a cultivator. "Jonathan is weeding the potato rows and Rachel… Rachel left. I think she's at Daniel King's place. She said something about a new foal that needed looking after."
"Are Rachel and Jonathan doing better these days?"
Jenny looked at Bobby as if measuring him and then sighed. "Does that question have anything to do with why you dropped by?"
Bobby smiled.  Not much gets past Jenny.  "Kind of… but mostly just asking."
Jenny held the screen door open and they went into the kitchen. She stopped at the cupboard and fetched down two mugs. Bobby pulled up a chair at the kitchen table while Jenny poured the coffee and added just the right amount of cream. Then she sat across from Bobby and pushed the mug toward him. Bobby put his hands around it, feeling the warmth in his aching fingers. Then he looked up at Jenny.
"I got a call from Bull yesterday."
"Bull Halkovich?"
"Yep, Bull Halkovich."
"And…"
That was one of the reasons Bobby loved Jenny – no shillyshally, always cut to the chase.
"Someone came to his house asking questions about your mother."
"About Jerusha?"
"No, Jenny. They were looking for Rachel St. Clair or her daughter."
Jenny's eyes opened in surprise. "Who even knows about Mama Rachel?"
"Augusta St. Clair."
A shocked expression passed over Jenny's face. She looked down at the table for a minute and then up at Bobby. The shock had turned to puzzlement. "Why in the world would Augusta St. Clair be looking for me? From what Mama Rachel wrote about her in the journal, I know that Augusta St. Clair is not a nice person. She was the main reason for my real mother's death. She threw her out on the streets of New York and left her homeless there. And now she's looking for me? This can't be good."
Bobby nodded in agreement. "You're right about that. And after hearing Bull's description of the messenger, I don't have a good feeling either."
"Why, Bobby?"
"Well, the man who came to Bull's place sounds like a professional. Ex-marine, Special Forces, probably owns his own private investigation company or maybe provides security for the St. Clairs. In other words, he's a man to be reckoned with. He gave Bull just enough information. When he left there, he knew Bull would call me."
Jenny took a sip of her coffee. "Why can't we just ignore it? He doesn't know where you live."
"That's what I'm saying, Jenny. If he's the pro I think he is, he'll find me. The St. Clairs have plenty of money so sooner or later, one of us will be getting a knock on the door."
"What should I do, Bobby?"
"Let me handle it, Jenny. I'll call the guy and see what he wants. If Augusta knows about me, it's because she probably found Sammy Bender and "interviewed" him. So she's probably been out to Patterson to see Magdalena Bender. That means that if she follows the same trail we did, eventually she will find out about your grandfather and this farm. It won't take them long to dig around and find out that Rachel Borntraeger St. Clair's daughter is now Jenny Hershberger and that you are living back here."
"Why do you think she's looking for us?"
Bobby looked in his cup. The cream made swirling patterns, dark brown like Guadalcanal mud…
"Bobby?"
"Oh, sorry. It probably has to do with money. Probably something that your grandfather Robert had access to but she doesn't. That's just my guess, but people like Augusta St. Clair operate that way. I've seen it before. Unless something has happened to stir up the hornet's nest, I'm sure she would never look for you."
"So what does that mean for us?"
"It's means that you need to let me do the talking and don't volunteer anything. Don't speak to their agent unless I'm in the room and whatever you do, don't sign anything. She's after something, most likely money, and remembering what she did to your mama, she'll probably do a lot to get it."
The Amish Heiress | From The Paradise Chronicles by Patrick E. Craig