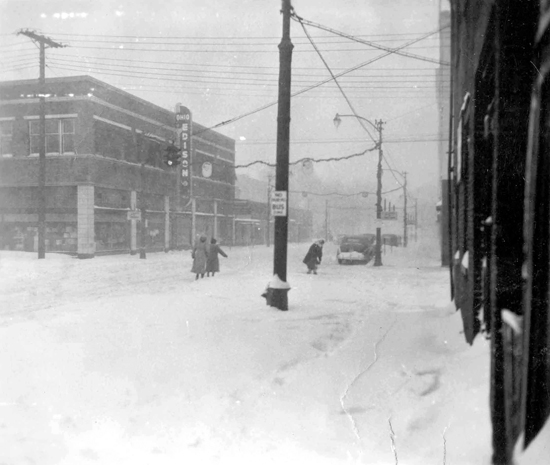 A Quilt For Jenna is set in the middle of the Great Thanksgiving Storm of 1950.  The storm was a real storm that happened over the Thanksgiving weekend that year.  It was also called The Storm of The Century.  Read more about it and watch the video of the Ohio State-Michigan football game that had to be played because a trip to the Rose Bowl was on the line..
November 23-27, 1950: Great Thanksgiving Storm The Thanksgiving snowstorm of 1950 was the deepest in Ohio's history. Nearly the entire state had over 10 inches and most communities in the eastern half of Ohio measured 20 to 30 inches of snow during this storm. As the storm strengthened, winds increased to over 40 mph and a severe cold wave swept the state early on Friday November 24 th dropping temperatures to near zero. The worst storm conditions occurred on Saturday November 25 th as near-blizzard conditions prevailed throughout Ohio. By late in the day, snow depths reached 20 inches in eastern Ohio and drifts were 25 feet deep.  See the film and read more here …
 History of the storm and its effects on the Eastern Seaboard and the Midwest.